New Hamsphire's #1 Metal Roofing Companies in NH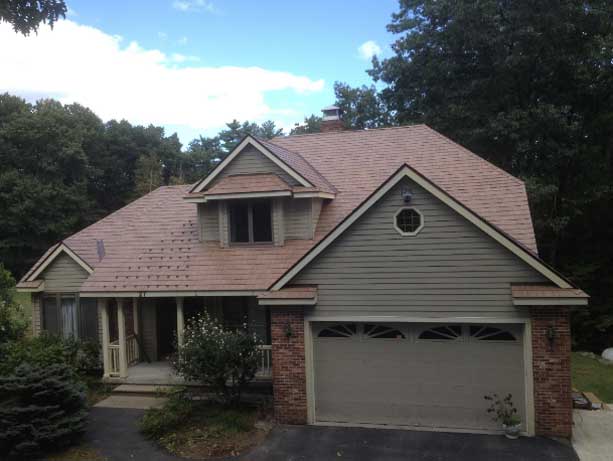 "Locally-owned FBI Contracting in Concord NH is Working With You To Protect Your Investment"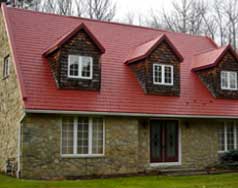 FBI. Contracting in Concord, NH, is New Hampshire's leader in cutting edge Metal roofing in NH innovations.  Additionally, properly installed metal roofing in Concord, NH, can last as long as a lifetime, which is about twice as long as the life expectancy of an asphalt roofing in NH in Concord, NH. They also require far less maintenance, which can save homeowners a lot of time and money.
About Us
FBI Contracting is hands down The Best Metal Roofing company in Concord, NH, and Frank, the owner, helps you maintain and protect your BIGGEST investment – your home in Concord. Whether you're interested in a metal roof, or you're taking on another home improvement project in Concord, contact us today for a consultation.
Best Metal roofing in Concord New Hampshire
Forget the images of rusty metal roofing in NHs on old barns; today's modern metal roofing in NHs offer colors, textures, and visual appeal that change the roofing in NH standards. In addition to the great look, metal roofing in NHs provide a worry-free roofing in NH solution that doubles the life of today's standard asphalt roofing in NH. Fifty years of service life for a properly installed metal roofing in NH is quite realistic. The contracting team at FBI is certified and experienced in Metal roofing in NH in NH and can help see if Metal roofing in NH in NH is a fit for you.
Specialties: Metal Roofing in Concord, Metal Roofing in Concord, Replacement Windows in Concord, Siding Contractors in Concord, Roofing in Concord, Roofing in NH Company in Concord, Metal roofing in NH in NH Company in Concord, Metal roofing in NH in NH Panels in Concord, Sheet Metal roofing in Concord, Home Windows in Concord, Home Siding in Concord, Vinyl Siding in Concord, Storm Windows in Concord, Metal Roofing in NH Panels in Concord, Metal Roofing in NH Installation in Concord, Window Contractors in Concord, Siding and MORE!
AREAS: AREAS: Concord NH, Franklin NH, Meredith NH, Tilton NH, Belmont NH, Manchester NH, Laconia NH, Pembroke NH, Canterbury NH.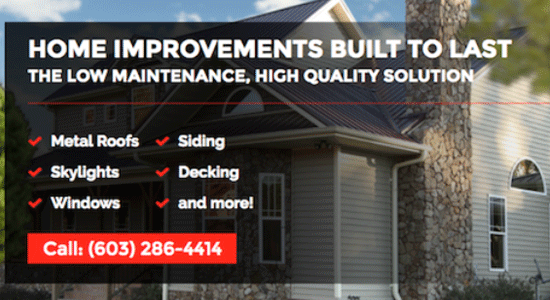 Do you live in the Concord metro area
FBI Roofing we provide the most excellent roofing services to commercial and residential properties. If you are searching for a roofing in NH, repair, roofing in NH replacement, or a brand new roofing in NH installed. FBI Roofing in NH Contractors in Concord, NH, works exclusively with industry-trained specialists, guaranteeing that we can go over and beyond your roofing in NH needs.
FBI Roofing in Contractors in NH, Roofing in a family-owned Concord NH Roofing Company that many folks in the NH area have relied on around for 30+ years. Here we strive to provide the most incredible possible service we can to make sure repairing and replacing your roofing in NH or your home roofing in NH system is an easy and compact procedure for both you and your family.
Metal roofing in NH is by far the best roofing alternative sustainable that can be found on the market nowadays. From Manufacturing through setup, you never argue with the one writing the check! Until the end of its 50+ year life, it Is your choice for homeowners aware of their environmental impact. And, again, this does not think about the incredible energy savings that come from a Metal roofing in NH.
When making their re-roofing decision, Homeowners rarely research or think about the weight of different solutions. We spend the majority of our own lives under-roofing in NH rather than think about its burden bearing down on the structure around us. Nevertheless, based on the machine, the roofing in NH can weigh anywhere from 1,200 – 36,000 pounds!
Metal roofing is the only low weight solution available. Still, before you may leverage this advantage, you have to help homeowners grasp the weight of alternatives and understand its consequences. A vast roofing in NH wears about the structure of the home. We all know an everyday Metal roofing in NH customer plans to stay in their home long term — they need the design to remain as healthy as possible.
Metal roofing in NH is one of the few genuinely fire-resistant roofing in NH materials. Below are some new measures that will help homeowners grasp how massive a roofing in NH can be. Nobody would want those sitting in their home! At 7,500 to 10,500 lbs, asphalt shingle or synthetic roofing in NH can weigh as much as a John Deere 4020 tractor.
Reducing your home's structural load is the primary benefit of installing a low weight reduction system. We can make multiple that by countless the roofing in NH! homeowners quickly Become aware of a roofing in NH's weight and how it will affect the long-term well being of their house, and you have made a context for them to determine value in your low-fat solution. A shallow weight roofing in NH increases the chances of a home surviving a dreadful fire. With less weight to bear, the house's construction will hold up longer, giving firefighters longer to conserve it.
Homeowners will need to understand that many roofing in NH materials have two lives – a"functional" experience along with an"aesthetic" life· A low weight solution provides the homeowner the choice to the roofing in NH over a layer of current asphalt shingles. The asphalt shingle manufacturers, by voiding their end warranties if the previous roofing in NH ripped off, The reality is, have propagated a belief that a tear-off is always required. When adding a metallic roofing in NH, you're most likely adding less weight than asphalt shingle dropped through degranulation and petroleum evaporation. By roofing in NH, you enable the homeowners to invest at a premium solution rather than tear-off the prior one. We always advocate inspecting the decking out of the loft and conducting pull-out tests if necessary, but have not seen adverse consequences from roofing in NH-over in 37 years. However, if the homeowner insists they want the prior roofing in NH ripped off.
One huge question that New Hamsphire homeowners have is what impact a metal roofing in NH will have on their home's value. With the unique print coat technologies changing our industry, when it comes time for homeowners to replace their previous tile or slate roofing in NH, you can offer a beautiful emulation with the burden. Their homes were initially built to resist those systems' significance, but they are often older houses that have borne the worth for a hundred years. Too frequently, these homeowners return with slate or tile — compromising the house's construction's future performance — or, due to cost, select asphalt shingles — compromising all character and architectural integrity of the house. You're able to provide them a low-weight, moderately-priced alternate.
Homeowners don't naturally consider weight When creating their re-roofing in NH decision. But suppose you first make them conscious of this complete weight variation between choices and allow them to grasp the consequences. It is possible to make it a crucial component of their criteria and build value in your low-fat solution.
I believe that the critical benefit of Metal roofing in NH is that if the homeowner disagrees they need the"Look" of the metal roofing in NH in their home, you might pack up your bag and move home. You will not get this sale. But if they do conclude that your product will look GREAT on their home, that becomes a psychological touch-point that will likely lead you to a deal.
So, how do you market a homeowner on the aesthetics of a Metal roofing NH? Here are a couple of tips. To start with, you wish to compliment them on their property. The more they see their house as impressive and reflect these, the more psychological they will become about choosing the proper roofing in NH for their loved ones. The Fire Resistance of the roofing in NH is a top-of-mind issue for homeowners worldwide who live in regions prone to devastating wildfires. Each year, families in the western United States have windblown embers from wildfires put fire to their homes, most frequently landing on their roofing in NH. I spoke with a park ranger in Idaho this week studying different roofing in NH materials for their playground structures and woods lookouts. Most of their designs are roofing in NH with wood heaters, and they spent two months of last year always dousing the roofing in NH with water in defense against a wildfire raging three hundred yards off.
Homebuyers not residing in areas prone to wildfires seldom consider fire immunity when contemplating their re-roofing in NH choices. We must begin by educating them that their home is only fire-resistant with traditional roofing materials; their home is only as fire-resistant as their neighbors. There are plenty of stories of home fires igniting the families of the neighbors due to windblown embers. Entire neighborhoods have been destroyed were the predominant roofing in NH material was wood replacements — essentially a tinderbox on the roofing in NH.
Quick Fact — that the typical aluminum roofing in NH may use 35,280 aluminum beverage cans. Some slate and tile, if disassembled carefully, can be reused as a roofing in NH material, but a painted metal roofing in NH could be eliminated and reincarnated as some applications. A stone coated metal roofing in NH end doesn't allow it to be recycled, so it must be routed to a landfill.
In the in-home presentation, we begin by establishing a homeowner's criteria for selecting their next roofing in NH, providing them metrics that they never considered when assessing roofing in NH materials. We educate them about the hazards of windblown embers and affirm that fire-resistant options do exist. We first have to add fire resistance to their reroofing in NH equation.
Metal roofing in NH in NH is one of the few genuinely fire-resistant roofing in NH materials. Asphalt shingles and wood heaters may be engineered or treated to be somewhat fire-resistant when initially set up, but as these roofing in NHs dry out and age, they become increasingly vulnerable. It only takes one ember by a nearby wildfire, house fire, or even a tree struck by lightning, as well as the roofing in NH is ignited. With metal weighing just 40 — 90 pounds. Per square, versus tile and slate considering 1000 — 1400 lbs. Per yard, it is the only fire-resistant option available for many homeowners.
Firefighters are instructed not to enter homes with tile roofing in NHs: since the property's structure is compromised, it becomes too much to endure, and the roofing in NH collapses. I am always reluctant to mention possible insurance savings through a presentation for fear the homeowners will want to check with their agents to learn what savings can be found, thus delaying their decision-making procedure. But be worthwhile to mention if you research your area and find the savings are essential.
Over time, the Metal roofing in NH Alliance has collected some stunning photos of houses with metal roofing in NH's that have lived wildfires while the surrounding dwellings and foliage have been wholly destroyed. If these photographs would be of worth, you will like to understand how to use them in your marketing materials.
Next, you want the homeowner to concur that their house's beauty influences how they feel in their home, as well as the value of their house. Within this procedure, you want to help them understand that a large percentage (often at least 50 percent ) of the home's exterior is ROOFING IN NH! They'd never use the identical siding or trim colors as all of their neighbors, so why do we often use the same roofing in NH? Doing this is a lost opportunity to describe and individualize their property.
That you would like to get the homeowner to consider how their residence looks in their neighbors' homes; ideally, they will want their house to"stand out" in terms of quality and attractiveness; however, "fit in" in terms of aesthetics. The homeowners will need to comprehend the vast array of colors available in Metal roofing in NH in NH. They need to know that a substantial part of the pleasure of purchasing a metal roofing in NH is choosing the color. As soon as you get them to select a color, you're all but assured of a purchase!
Homeowners will need to understand that many roofing in NH materials have two lives – a "functional" experience along with an"aesthetic" life. For most products, functional life is longer compared to aesthetic life. The roofing in NH will last 15 years, but, after 5 – 7 decades, it is stripped, stained, curly, and detracting from their house's attractiveness AND value.
Whatever manner of Metal roofing in NH in NH you offer, you'll need to help the homeowner determine how it will look GREAT on their home. If you supply vertical seam goods, you can do this. Many contractors focused on the residential marketplace find that homeowners are more interested in products that look like conventional roofing in NH materials such as shingles, shakes, slate, and tile.
Many manufacturers offer visualization applications to comprehend a specific product style to help their home's curb appeal. Finally, one huge question that homeowners have is what impact a metal roofing in NH will have on their home's value. There are many things to incorporate in answering this query, and, as time passes, they will be Metal roofing in NH Executive Report. However, one thing to help homeowners understand is that prospective buyers are always more attracted to homes that are maintenance-free, energy-efficient, and beautiful. Metal roofing in NH in NH fits all these criteria and will add exceptional home value in a possible buyer's mind.
We have been revisiting the Essential Advantages of Metal roofing And calendar year, lately covering the beauty, low fat, and fire security of metal roofing in NH. In this issue, we'll talk about the sustainability of Metal roofing in NH. Metal roofing in NH can be entirely sustainable due to its energy efficiency, low weight, permanence, recycled material, and recyclability. Energy efficiency will be dealt with in a future issue of this Executive Report; therefore, let's have a better look at the other factors for sustainability and also how to make the most applicable to customers.
Low Weight — Because of the low weight of Metal roofing in NH, Provided That code Permits, many products can be set up within a layer of current asphalt shingles. Each company and homeowner must make their own choice, but 60+percent of our roofing in NHs each year is set up over at least one coating of asphalt shingles, and we've never seen an issue in 37 decades. By leaving the shingles undamaged, homeowners save the cost of removal, and the neighborhood landfill is stored in the space of disposal.
Quick Fact – An typical asphalt roofing in NH weighs 7,500 — 9,000 pounds and 22 billion lbs of asphalt shingle waste is thrown in landfills every year! That is a great deal of precious landfill area that can be saved! The rest of the asphalt shingles have some R-value that can assist in the house's overall energy efficiency. They will not have to"go back to the well" for more oil, gas, wood, landfill area, etc. to the roofing that construction. Quick Fact — the average asphalt roofing in NH uses about 189 gallons of petroleum. That means approximately 462,000,000 gallons of oil have been expended on asphalt roofing in NH each year!
Recycled Content — Many metal roofing in NH are manufactured from metal written, in part, of recycled material. Most responsible citizens are diligent in collecting their recyclables weekly and taking them into the curb on the right day. Yet there are not many critical purchases they can make to close the recycling loop; significant assets they understand use a sizable amount of recycled stuff. A metal roofing in NH gives them that opportunity.
Client's Testimonials
"Frank at FBI Contracting near me in Concord NH put new siding on the house, including framing all of the windows to avoid the j-channel appearance.  Additionally, he replaced the front door on the house in Concord. Frank provided a detailed professional roofing quote for my Concord home and worked with me when I made changes to what I wanted.  Additionally, he was very responsive to my emails both before I signed the contract and after. I have an old colonial home near Concord, NH, and there are/where many challenges in siding the house.  Franks's roofer's attention to detail and desire for perfection shown through on his work site up before leaving. I guess the best compliment I can give is that he is a true craftsman and takes great pride in his work and in being professional.  I will hire him again for other Siding in Concord, Roofing, or Doors and Window projects in Concord New Hampshire."
Joe G.
"FBI roofers in Concord replaced my repaired roof with a beautiful new metal roof installed. The job site was cleaned without any nails or pieces anywhere. I've had them do other home improvements work in Concord, NH. They always show up when they say, and I've had no problems with them at all. I will continue to use them and tell my friends about their work. Friendly polite and helpful."
Kelly B.
"Our roof replacement in Concord New Hampshire was a significant project. It required stripping the roof down and building it back up again. The previous owners had taken many bad short cuts that caused all kinds of problems with the roof. We got five quotes for the work, but from our conversations, we felt confident that the FBI Metal Roofing in Concord would do the job right and not take shortcuts. These local roofers in Concord did a fantastic job, start to finish. They were on time, professional, friendly, and they cleaned up after themselves. A few days ago, I looked around the yard and wondered if the landscapers had come by – but no, it was the thorough cleanup job done by the FBI. At the risk of ending with a terrible pun, these guys nailed it. I would use them again and recommend them to anyone I know who needs a new metal roof or roofing replacements installed by professionals in Concord, NH."
Jenifer N. 
"Frank at FBI Metal Roofing in Concord NH Installed a new Kassel & Irons Kasselwood; metal roof on our home/garage and barn.   Frank and his crew squeezed our leaky roof job in Concord before the New Hampshire winter snow.  They would begin first thing at daybreak and work until the sunset.  They came back each day till the job was completed (except the one day for bad weather).  They even cleaned up the debris around the house that the wind had blown in.  Our roof in Concord is the envy of the neighborhood.  We appreciate the fact that the owner, Frank, was on the job every day and stayed with his crew.  We so appreciate the terrific craft."
Rosa O.
"They installed a new metal "Kassel & Irons" metal roof shingles on our home in Concord. FBI. Roofers Completely removed old roofing to install new products. Also replaced worn and rotted trim boards and wrapped perimeter of facia in aluminum. I was punctual, made suggestions, and was very informative. The guys worked in some terrible (cold) weather without complaint. They kept the job site neat while the project evolved and cleaned up well with all the snow and other obstacles. I would have no problem recommending them to anyone. They did a great job."
Joe M.
"My roof in Concord NH looks the best in the neighborhood. They take their time and make sure everything is installed right and with precision. For spending a good bit of money on a roof in Concord, Frank made the experience an enjoyable one. Check his references here and on Angie's List.. you will not be disappointed."
Terry H.
" The roofing company in Concord provided a new metal roof over the old asphalt shingles on my home in Concord. I had a positive experience with the FBI. Contracting team. Frank handled everything very professionally and answered every question that I had. My phone calls and emails were all returned promptly, and I found the process to be a very smooth one. I went with a metal roof for my home in Concord, but instead of the industrial look that seems pretty common, the product used has the look of shingles with the benefits of a metal roof. Frank and his crew worked diligently to install it, and it looks great. The whole experience gives me confidence that my home will have a trouble-free roof for years to come."
Brad S.