METAL ROOFING CONTRACTORS – NEW HAMPSHIRE
Today's metal roofs come in a wide array of colors, styles, and textures that can complement any design, so whether you're looking for a sleek, contemporary metal roof, or metal shingles that will enhance the look of your mid-century bungalow or colonial, we can help you find the perfect solution.
We also specialize in installing high quality replacement windows & doors, skylights, composite roofing, siding, decks, gutters, and more. No matter what your project entails, we can help!
FBI Contracting is New Hampshire's premier installer of innovative metal roofs.
CALL (603) 286-4414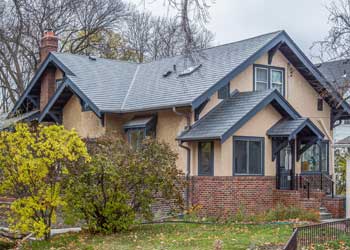 Skylights
FBI Contracting offers a full line of quality skylights with a wide range of limitless designs, such as classic skylights etc.
Heated Roof Systems
Heated roof systems are the perfect solution for protecting your home and family, as well as eliminating the hassle of dealing with ice and snow buildup.
HOME IMPROVEMENTS BUILT TO LAST
THE LOW MAINTENANCE, HIGH QUALITY SOLUTION
METAL ROOFS
SKYLIGHTS
WINDOWS
SIDING
DECKING
AND MORE !
New Hampshire BBB – Accredited since April, 2003
Kassle & Irons – 5-Star Award 2009, 2012, 2013, 2014
BBB – Perfect Record Status Award 2007 – 2013
BBB – Torch Award for Business Ethics (Finalist) 2014
Angie's List – Super Service Award 2012
Simonton Windows – Preferred Installer – May, 2011
Harvey Windows – Training Program – April, 2013
Certainteed Window Master – April, 2007
Certainteed Certified 5-Star Green Siding Contractor – April, 2007
Certainteed EverNew Vinyl Decking & Railing Master Craftsman – April, 2011
National Roofing Contractors Association – Member since September, 2006
Metal Roof Alliance – Member since June, 2006
Harvey Industries Metal Systems Training Program – April, 2003
Kassle & Irons Metal Shingle Training – March, 2008
Drexel Metals Standing Seam Certified Installer – May, 2011
"FBI installed a standing seam metal roof. Repaired rooten sofit. Reflashed the chimneys. He arrived early everyday despite being 20 degrees outside. He kept us informed during the whole process. His workers were very courteous and attentive. Clean up was top notch."
Tim B. – Ellsworth
"I want to thank you very much for the job you did. It looks great and I look forward to years of a worry free roof. Thank you for the positive experience and please thank your crew on my behalf for their hard work."
Michael Q. – Tilton
"Great! Frank was very professional prompt and courteous. His crew kept site clean and neat. Work done very well and has held up well. His work has been admired by other tradesmen also."
John G. – Sanbornton