Hire The Best Local Top Rated Metal Roofing Contractors near you in Belknap County New Hampshire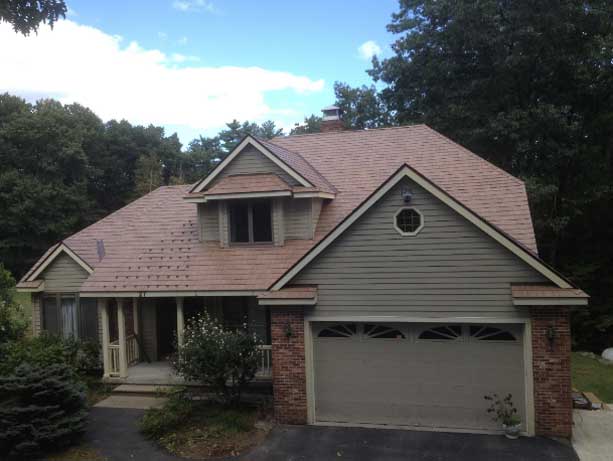 "Locally-owned FBI Contracting in Belknap County, NH is Working With You To Protect Your Investment"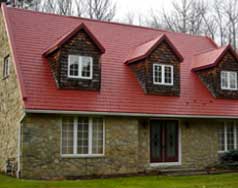 FBI. Contracting in Belknap County is New Hampshire's leader in cutting edge metal roofing innovations. While many homeowners in Belknap County liken a metal roof construction to images of old, rusty barns and sheds, today's metal roofs in Belknap County NH, come in a wide array of colors, styles, and materials, such as copper, that can complement any home's design. Additionally, properly installed metal roofs in Belknap County can last as long as a lifetime, which is about twice as long as the life expectancy of an asphalt roof in Belknap County, NH. They also require far less maintenance, which can save homeowners a lot of time and money through the years.
About Us
FBI Contracting is hands down The Best Metal Roofing company in Belknap County, NH, and Frank, the owner, helps you maintain and protect your BIGGEST investment – your home in Belknap County. Whether you're interested in a metal roof, or you're taking on another home improvement project in Belknap County, contact us today for a consultation.
Best Metal Roofing Belknap County New Hampshire
Forget the images of rusty metal roofs on old barns, today's modern metal roofs offer colors, textures, and visual appeal that is changing the roofing standards. In addition to the great look, metal roofs provide a worry-free roofing solution that doubles the life of today's standard asphalt roof. Fifty years of service life for a properly installed metal roof is quite realistic—The contracting team at FBI is certified and experienced in metal roofing and can help to see if metal roofing is a fit for you.
Specialties: Metal Roofing in Belknap County, Metal Roofs in Belknap County, Replacement Windows in Belknap County, Siding Contractors in Belknap County, Roofer in Belknap County, Roofing Company in Belknap County, Metal Roofing Company in Belknap County, Metal Roofing Panels in Belknap County, Sheet Metal Roofing in Belknap County, Home Windows in Belknap County, Home Siding in Belknap County, Vinyl Siding in Belknap County, Storm Windows in Belknap County, Metal Roof Panels in Belknap County, Metal Roof Installation in Belknap County, Window Contractors in Belknap County, Siding and MORE!
AREAS: Concord NH, Franklin NH, Meredith NH, Tilton NH, Belmont NH, Manchester NH, Laconia NH, Pembroke NH, Canterbury NH.
Our Services in Belknap County NH
1) Metal Roofs
2) Skylights
3) Windows
4) Siding & Decking
In the past, metal roofing in Belknap County New Hampshire Zip codes 03253 03254 03269 03298 03299 03249 023222 03226 03256 03217 03264 03223 03221 03278 03221 03255 03272 03754 03773 03257 03284 03748 03753 03603 03743 03753 03773 03782 03751 03782 01526 01540 01588 01590 03233 03257 03287 03287 03222 03264 03263 03307 03258 03263 03234 03275 03275 03220 03276 03216 03231 03235 03262 03293 03224 03307 03275 03301 03246 03247 03101 03102 03103 03104 03105 03107 03108 03109 03111 03220 03252 03276 03289 03253 03254 03269 03298 03299 03235 03268 03235 03268 03305 could be a long process that left homeowners near you in NH with an inconvenient mess to clean up. Fortunately, thanks to the Equipter RB4000, our roofers are the best in metal roofing for Belknap County, and our entire staff can work more quickly and efficiently while protecting your lawn and landscaping in Belknap County from falling debris. The RB4000 allows our roofers near you in Belknap County New Hampshire to effectively manage waste while also working 25% to 30% faster, so we can skillfully get your home in Belknap County NH looking back to normal and free from debris much quicker than the competition.
Our best metal roofing systems in Belknap County NH utilize a CIDAN K-15-30 automated folding machine, which is made by the world leader in sheet metal folding and manufacturing. Our CIDAN K-15-30 in Belknap County NH can fabricate custom copper roof panels for Belknap County and accessories with exact precision to give you Belknap County NH home a clean, crisp roofline that will keep its strength and shape over time. We also offer Standing Seam, as well as Kassel & Irons metal roof shingles in Belknap County, NH. Kassel & Irons is the nation's premier metal shingle manufacturer.
More and more New Hampshire homeowners are turning to the FBI. Contracting in Belknap County for the distinctive elegance of metal roofing styles. Our metal roofs can look great on any structure, from a traditional bungalow to a contemporary colonial, and no matter what type of home you have, we can build you a metal roof that you'll be proud to display on your home for years to come. Contact FBI. Contracting today to speak with a skilled roofing contractor in Belknap County, who will help you find the ideal metal roofing solution for your NH home.
We know that your Belknap County home is the most significant investment you'll ever make, and our affordable roofers near you in Belknap County ARE 100% dedicated to helping you maintain and protect that investment. Whether you want to experience the lasting quality and durability of a metal roof in Belknap County, or you're getting ready to tackle another Belknap County New Hampshire home improvement project, contact us today for a free in-home consultation.
Awards and Certifications:
New Hampshire BBB – Accredited since April 2003
Kassle & Irons – 5-Star Award 2009, 2012, 2013, 2014
BBB – Perfect Record Status Award 2007 – 2013
BBB – Torch Award for Business Ethics (Finalist) 2014
Angie's List – Super Service Award 2012
Simonton Windows – Preferred Installer – May 2011
Harvey Windows – Training Program – April 2013
Certainteed Window Master – April 2007
Certainteed Certified 5-Star Green Siding Contractor – April 2007
Certainteed EverNew Vinyl Decking & Railing Master Craftsman – April 2011
Velux Skylight Specialist – June 2011
Vinyl Siding Institute Certified Installer Program – 2008-2014
Therma Tru Door Certification Program – March 2006
EPA Lead Safety Remodeler – April 2010
National Roofing Contractors Association – Member since September 2006
Metal Roof Alliance – Member since June 2006
Harvey Industries Metal Systems Training Program – April 2003
Kassel & Irons Metal Shingle Training –  March 2008
Drexel Metals Standing Seam Certified Installer – May 2011
Certainteed SELECT Shingle Master Company – April 2012
IKO Shield 2000 Certification Program – April 2002
Owens Corning Preferred Green Contractor – October 2007
Owens Corning Top of the House (blown-in insulation) –  February 2012
Not only are we local to the Belknap County NH areas, but we're a family-owned roofing company in Belknap County large enough to handle any home improvement with expediency. When you have roofing needs in Belknap County NH, contact us directly for experienced top-rated construction services, professionalism, expertise, and a warranty you can trust. We'll never compromise our ethics because we believe you deserve direct and honest service and not a middle-man general contractor.
Client's Testimonials
"Frank at FBI Contracting near me in Belknap County put new siding on the house, including framing all of the windows to avoid the j-channel appearance.  Additionally, he replaced the front door on the house in Concord. Frank provided a detailed professional roofing quote for my Concord home and worked with me when I made changes to what I wanted.  Additionally, he was very responsive to my emails both before I signed the contract and after. I have an old colonial home near Concord, NH, and there are/where many challenges in siding the house.  Franks's roofer's attention to detail and desire for perfection shown through on his work site up before leaving. I guess the best compliment I can give is that he is a true craftsman and takes great pride in his work and in being professional.  I will hire him again for other Siding in Concord, Roofing, or Doors and Window projects in Concord New Hampshire."
Joe G.
"FBI roofers in Concord replaced my repaired roof with a beautiful new metal roof installed. The job site was cleaned without any nails or pieces anywhere. I've had them do other home improvements work in Concord, NH. They always show up when they say, and I've had no problems with them at all. I will continue to use them and tell my friends about their work. Friendly polite and helpful."
Kelly B.
"Our roof replacement in Concord New Hampshire was a significant project. It required stripping the roof down and building it back up again. The previous owners had taken many bad short cuts that caused all kinds of problems with the roof. We got five quotes for the work, but from our conversations, we felt confident that the FBI Metal Roofing in Concord would do the job right and not take shortcuts. These local roofers in Concord did a fantastic job, start to finish. They were on time, professional, friendly, and they cleaned up after themselves. A few days ago, I looked around the yard and wondered if the landscapers had come by – but no, it was the thorough cleanup job done by the FBI. At the risk of ending with a terrible pun, these guys nailed it. I would use them again and recommend them to anyone I know who needs a new metal roof or roofing replacements installed by professionals in Concord, NH."
Jenifer N. 
"Frank at FBI Metal Roofing in Belknap County Installed a new Kassel & Irons Kasselwood; metal roof on our home/garage and barn.   Frank and his crew squeezed our leaky roof job in Concord before the New Hampshire winter snow.  They would begin first thing at daybreak and work until the sunset.  They came back each day till the job was completed (except the one day for bad weather).  They even cleaned up the debris around the house that the wind had blown in.  Our roof in Concord is the envy of the neighborhood.  We appreciate the fact that the owner, Frank, was on the job every day and stayed with his crew.  We so appreciate the terrific craft."
Rosa O.
"They installed a new metal "Kassel & Irons" metal roof shingles on our home in Concord. FBI. Roofers Completely removed old roofing to install new products. Also replaced worn and rotted trim boards and wrapped perimeter of facia in aluminum. I was punctual, made suggestions, and was very informative. The guys worked in some terrible (cold) weather without complaint. They kept the job site neat while the project evolved and cleaned up well with all the snow and other obstacles. I would have no problem recommending them to anyone. They did a great job."
Joe M.
"My roof in Belknap County looks the best in the neighborhood. They take their time and make sure everything is installed right and with precision. For spending a good bit of money on a roof in Concord, Frank made the experience an enjoyable one. Check his references here and on Angie's List.. you will not be disappointed."
Terry H.
" The roofing company in Concord provided a new metal roof over the old asphalt shingles on my home in Concord. I had a positive experience with the FBI. Contracting team. Frank handled everything very professionally and answered every question that I had. My phone calls and emails were all returned promptly, and I found the process to be a very smooth one. I went with a metal roof for my home in Concord, but instead of the industrial look that seems pretty common, the product used has the look of shingles with the benefits of a metal roof. Frank and his crew worked diligently to install it, and it looks great. The whole experience gives me confidence that my home will have a trouble-free roof for years to come."
Brad S.